Window installation services refer to the process of installing windows in a building, whether it is a residential or commercial structure. It can include both new construction and the replacement of existing windows. The installation process typically involves measuring the openings in a building where windows will be installed, cutting and fitting the windows to those openings, and then securing the windows in place.
Overall, window installation services can be an important aspect of maintaining the integrity and energy efficiency of a building. You will be amazed at how different your windows look once we are finished with them.
Schedule a free consultation!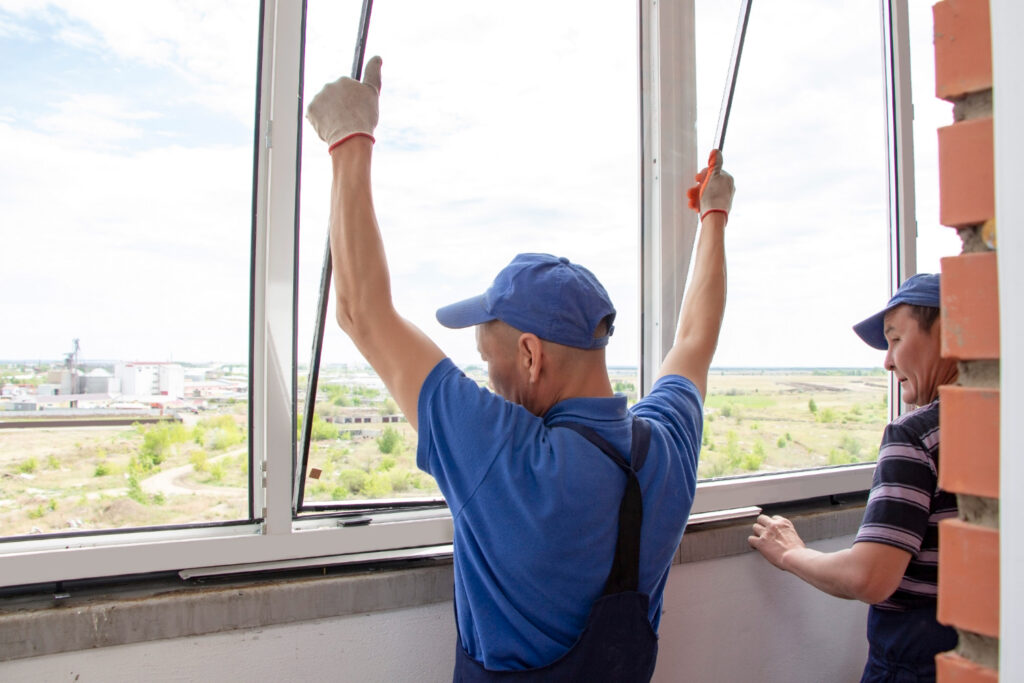 Benefits Of Window Installation Services
1. Increased Home Value
One of the primary benefits of window installation services is that they can increase the value of your home. New windows can make your home more energy-efficient, saving you money on your energy bills and making your home more attractive to potential buyers.
2. Improved Energy Efficiency
Another benefit of window installation services is that they can improve your home's energy efficiency. New windows can help keep heat in during the winter and cool air in during the summer, saving you money on your energy bills.
3. Reduced Noise Pollution
Window installation services can also help to reduce noise pollution in your home. New windows can provide a barrier between your home and outside noise, making your home more peaceful and enjoyable.
4. Enhanced Home Security
Window installation services can also enhance the security of your home. New windows can deter burglars and intruders, and they can also help to protect your home from inclement weather conditions.
5. Increased Home Comfort
Window installation services can also increase the comfort of your home. New windows can help regulate the temperature in your home, making it more comfortable to live in. New windows can also help block drafts and other unwanted air currents.
6. Improved Indoor Air Quality
Window installation services can also improve the indoor air quality of your home. New windows can help filter out pollutants and allergens, improving the air you and your family breathe. Additionally, new windows can help to reduce or eliminate condensation, mould, and mildew growth.
7. Reduced Maintenance Costs
Another benefit of window installation services is that they can reduce the maintenance costs of your home. New windows are easier to clean and maintain than older ones, so you won't have to spend as much on repairs or replacements over time.
What does Window Installation include?
1859 Painting provides professional Exterior Painting services designed to meet any customer's needs. The process begins with providing a free estimate. We offer window installation services for all types of windows and use the latest products and technologies to guarantee your satisfaction. 
Our team of expert professionals is trained to provide advice and recommendations throughout each step of the installation process, helping you select the right elements every time. With our service, you can feel confident that your windows will look great and function perfectly in any type of property – residential or commercial.
Get in touch today to experience hassle-free window installation with us!
Pros of Working with 1859 painting
New energy-efficient windows are a great way to decrease your monthly utility bills. 1859 Painting installs top-of-the-line new windows for homes in and around Portland, OR at affordable rates. Consider replacing your old windows with the latest ones available today. Insulated windows will keep the cold air out during the wintertime and ensure your A/C doesn't leak out in the summer.
Call (503) 300-5270 or fill out our online form for a FREE estimate.
Windows of All Sizes are Available
Add some extra sunlight to your rooms with skylight windows installed by 1859 Painting. Or if you have larger spaces in your home, brand-new windows will make them look brighter than ever. Our team at 1859 Painting will sit down with you to select the perfect windows to match your space. A family-owned multi-generational business, we are proud to be veteran-owned as well.
Who We Serve?
Our Service Area Consists of:
97005
97045
97007
97015
97078
97008
97030
FAQs About Window Installation Service
What types of windows do you install?
Our company specializes in installing high-end windows with a wide variety of options, including double-hung, sliding, casement, and bay windows.
Do you install windows for commercial or residential properties?
We specialize in the installation of a variety of windows for both residential and commercial properties. 
How long does it take to install a window?
On average, it takes our experienced technicians about 2 hours to install a window, but this may vary depending on the job's complexity.
What are the steps involved in your window installation process?
Our window installation process consists of preparing the opening, verifying the correct size and fitment, installing shims as needed, fastening anchor bolts or screws in locations indicated by the manufacturer, and ensuring proper alignment. Finally, our technicians waterproof seal the frame and putty tape glass to reduce air infiltration around glass units
READY TO FIND OUT MORE?
Drop us a line today for a free quote!