Interior painting is the inside of a building, home, or room. It can update a space's look or protect surfaces from wear and tear. Interior painting typically involves:
preparing the surfaces to be painted,
selecting paint colors and finishes, and
applying the paint to the walls and other surfaces.
The cost of interior painting can vary depending on the size of the project, the condition of the surfaces to be painted, and the type of paint and finishes used. Our expert painters offer interior painting services in the Portland area. Our team has decades of experience painting residential and commercial properties, so you can be sure your home or office is in good hands. 
We use high-quality, Eco-friendly paints and primers for a quality finish that won't fade or chip.  We'll help you select the right colors to fit your style best and recommend sheens that are ideal for each room. We also protect all surfaces before beginning our work and clean up after ourselves when the job is done.
Give us a call today!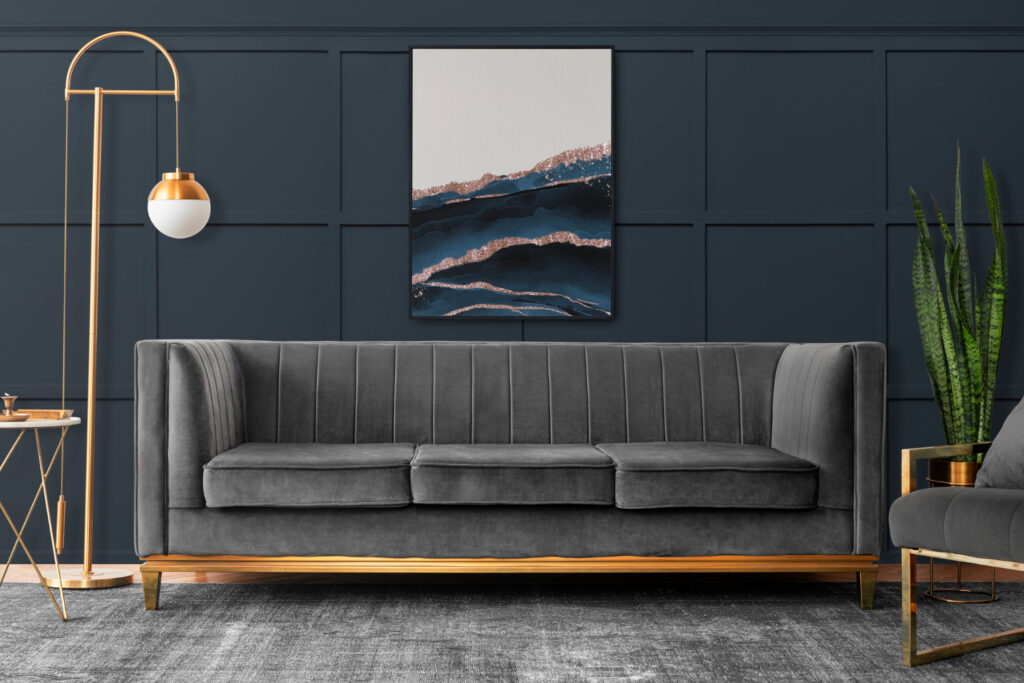 Benefits Of Interior Painting
There are several benefits to interior painting, including:
Improved appearance: A fresh coat of paint can make a room look clean, bright, and welcoming. It can also be used to change a room's color scheme to suit your style or to match new furniture.
Increased property value: A well-painted home can increase its value and make it more attractive to potential buyers.
Protection: Paint acts as a protective barrier for walls and can help prevent water, heat, and wear and tear damage.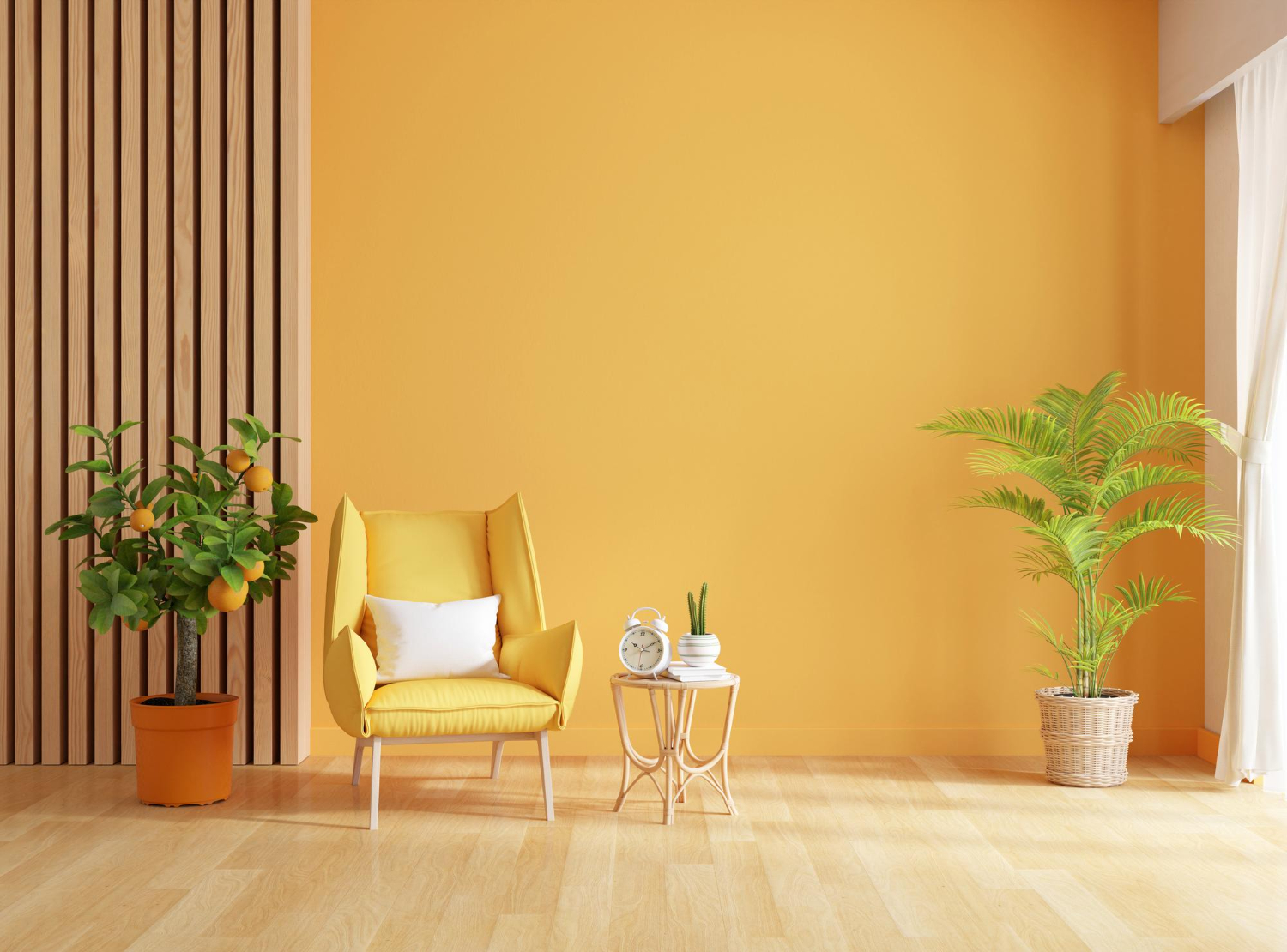 What does Interior Painting include?
Interior painting is painting the inside of a building or home. This type of painting is typically done to improve the appearance of a room or protect the walls' surface from damage. The process of interior painting usually involves the following steps:
Contact: Call 1859 painting to get your interior painting in Portland can be done on your decided time & date with high-quality professional work.
Preparation: This involves covering floors, furniture, and other items with drop cloths to protect them from paint splatters. The walls are also cleaned and repaired, if necessary, to ensure that the paint adheres properly.
Priming: A primer is a preparatory coating put on materials before painting.
Painting: The walls are painted using brushes, rollers, or spray guns.
Cleanup: We will do cleanup after the painting is completed.
Pros of Working with 1859 Painting
At 1859 Painting, our talented painters will turn your visions into a reality for any room in your home. We take the time to understand your ideas and preferences through consultation, offering expert guidance. Our priority is ensuring you get the colors and styles you desire. With our painting contractors in Camas, WA, your home will be transformed into exactly what you envision.
When it comes to quality work done right, choose an experienced professional painting contractor. Do you want to give your first-floor rooms a makeover? Is it time for a new coat of paint in your bathroom? No matter what project you have in mind, 1859 Painting is the interior painting contractor in Lake Oswego, OR, a homeowner can trust to get the job done right. If you're ready to transform the interior of your home, don't hesitate to get in touch with us. Contact 1859 Painting to get started!
We specialize in Miller Paint brand products and offer an endless selection of paint colors and finishes, including flat to high-gloss, and eggshell. With high-quality products applied with precision, our painting contractors Camas, WA residents recommend, will ensure you love your interior spaces for years to come. And if you want expert advice on maintaining your newly painted walls, ask! After so many years in the industry, we can help you keep your painted walls in great condition. If you're ready to call a painting contractor Lake Oswego, OR recommends, call 1859 Painting!
Who We Serve?
Our Service Area Consists of:
97005
97045
97007
97015
97078
97008
97030
Our Interior House Painting Services Include:
Baseboards, crown moulding, doors, and window trim.
Bathroom painting.
Bedroom painting.
Interior ceiling painting.
Interior room painting.
Interior wall painting.
Kitchen cabinet painting.
Kitchen painting.
Walls.
Ceilings.
Trim and doors.
Kitchen/bathroom cabinets.
Handling the Prep Work, So You Don't Have To!
Surface preparation before painting.
Sanding and scraping away any loose paint.
Removing nails and filling holes.
Cleaning woodwork.
Removing all electrical plates, lights, and doors, as necessary.
Moving/covering furniture.
Priming new drywall.
Prepping trim, moulding, and ceilings.
FAQs About Interior Painting
How do I choose the right paint color?
There are many factors to consider when choosing a paint color, including the size and layout of the room, the amount of natural light it receives, and the colors of any existing furniture or decor. It can be helpful to get samples of several different colors and observe how they look in the room at different times of day before making a decision.
How do I prepare a room for painting?
To prepare a room for painting, you will need to remove any furniture or decorative items from the room or move them to the center of the room and cover them with drop cloths. You will also need to fill any holes or cracks in the walls and sand and prime the surfaces as necessary.
How much paint will I need?
To determine how much paint you need, measure each wall's length and width and add these numbers together. Then, multiply this total by the height of the walls to find the room's total square footage. Most paints cover around 350-400 square feet per gallon, so you can use this as a rough estimate to determine how many gallons of paint you will need.
How long does it take to paint a room?
The amount of time it takes to paint a room will depend on the size, the condition of the walls, and the speed and efficiency of the painter. It takes about one to three days to paint a room.
READY TO FIND OUT MORE?
Drop us a line today for a free quote!