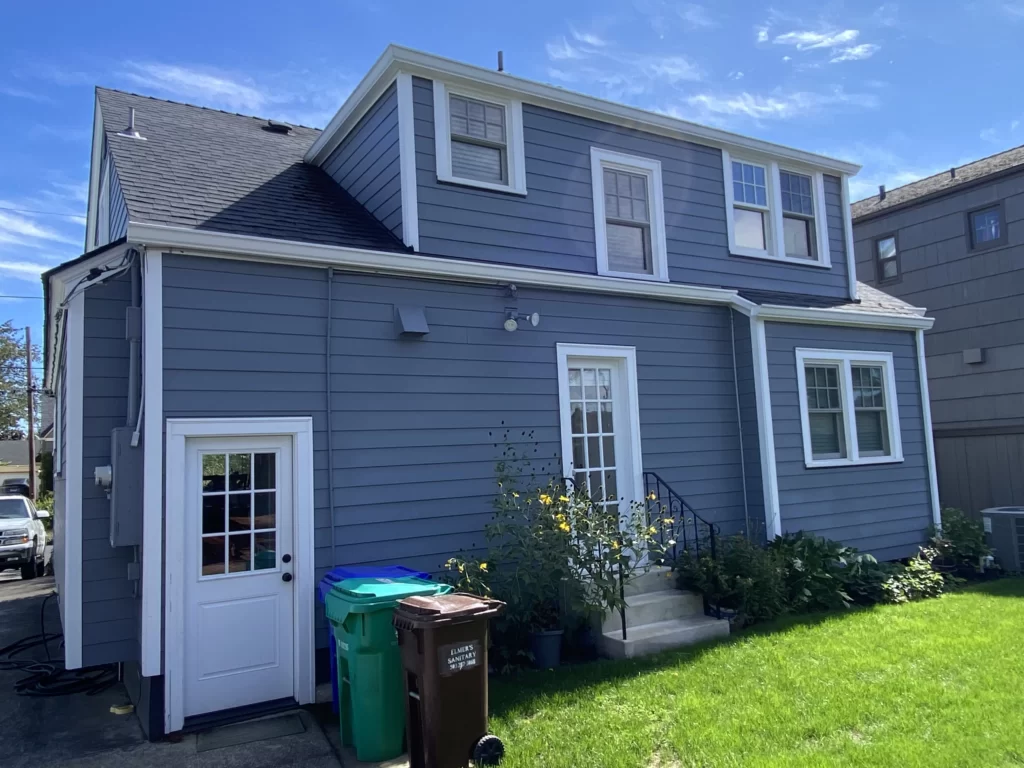 Siding installation services refer to the exterior siding on a residential or commercial building. Siding is an important aspect of a building's exterior because it serves as a protective layer against the elements and plays a major role in the overall aesthetic of the building. We proudly offer professional siding installation services for your home or business. Our team of skilled technicians has years of experience installing various siding materials, including vinyl, fibre cement, and wood.
We understand the importance of ensuring your siding looks great and provides the protection your property needs from the elements. That is why we take the time to work with you to understand your specific needs and preferences and provide recommendations for the best materials and installation methods. Our technicians have the knowledge, skills, and equipment necessary to install your siding quickly and efficiently while ensuring that the work is done to the highest quality standards. If you are interested in siding installation services, please do not hesitate to contact us.
We'll be happy to answer any questions and provide you with a free estimate for the work.
Benefits Of Siding Installation Services
There are many benefits to having new siding installed on your home or business; some of them are:
Protection from the elements: New siding can provide a barrier for your property against the elements, helping to keep out rain, wind, and other weather.
Energy efficiency: New siding can help improve your property's insulation, reducing your energy bills and making your home or business more comfortable to live or work in.
Improved curb appeal: New siding can completely change the look and feel of your property, making it more attractive and increasing its overall curb appeal.
Increased home value: Installing new siding can also increase the value of your property, making it more attractive to potential buyers if you ever decide to sell.
Easy maintenance: Many types of siding are low-maintenance, meaning you will spend less time and money on upkeep in the long run.
Durable: Vinyl and fibre cement siding, for example, can resist rot, decay, termites, and mildew, ensuring a long lifespan of the product.
Variety of options: There are many different types of siding available, from traditional wood to modern vinyl, that allow you to choose a style that best suits your property and personal taste.
Environmental friendly: Some types of siding, like fibre cement, are made from sustainable resources and can be recycled. Also, it does not release any VOC, making it safer for the environment.
By choosing professional installation services, you can ensure that your siding is installed properly, providing maximum protection and benefits for your property.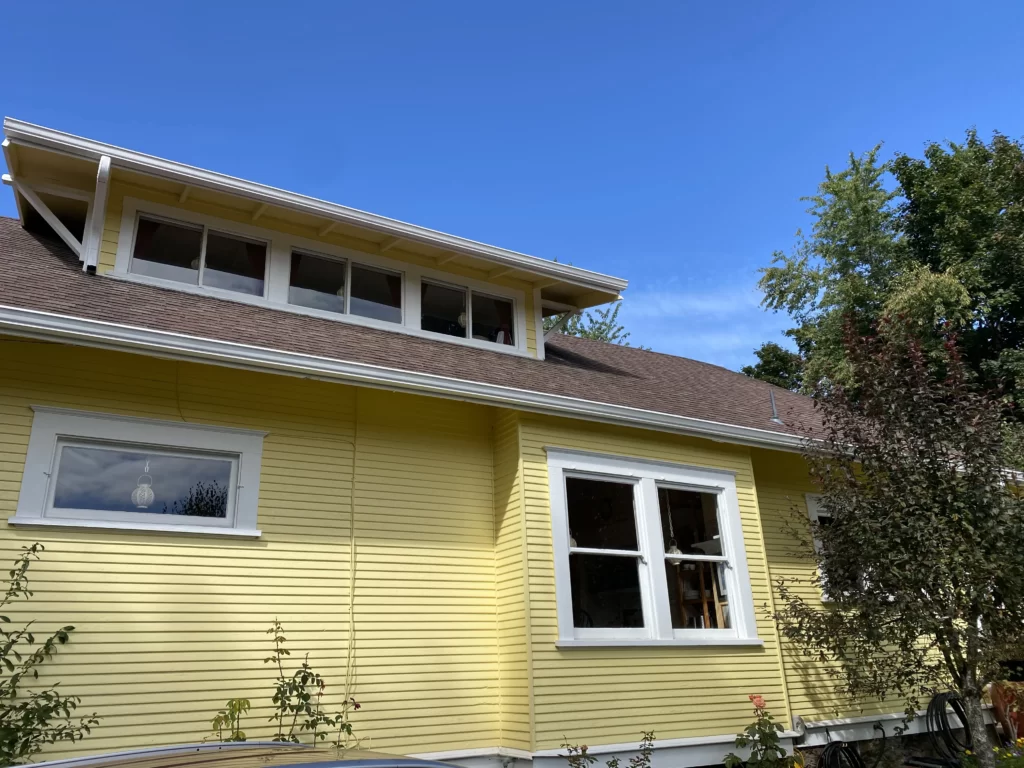 What does Siding Installation include?
Siding installation typically includes the following steps:
Initial consultation: Call 1859 painting to get your exterior painting in Portland can be done on your decided time & date with high-quality professional work.
Measurement and assessment: The company will take precise measurements of your property to ensure that the correct amount of siding material is ordered.
Removal of existing siding: If you have existing siding on your property, it will need to be removed before the new siding can be installed. It may include the removal of any trim or fascia as well.
Preparation: Before installing the new siding, any necessary repairs will be made to the structure of your home, such as replacing any damaged or rotted wood.
Installation: The new siding will be installed, starting from the bottom of the property and working upwards. The siding will be cut to size, and any necessary caulking or sealant will be applied.
Clean-up and debris removal: Once the installation is complete, the installation team will clean up the work area, removing any debris and ensuring that your property is left clean and tidy.
Final walk-through: A representative from the company will conduct a final walk-through of the property with you to ensure that you are satisfied with the work that has been done and that the new siding looks great on your property 
Pros of Working with 1859 painting
Reliable siding will protect you and your family from the elements, keeping your home safe and well-insulated during the next major storm. Here at 1859 Painting, we easily install and repair all types of siding.
Whether you're interested in traditional Hardi or more customized options, we're sure to have what you're looking for. It includes a great selection of different trim and style options to give your home a more decorative look or even a complete makeover.
Schedule a FREE estimate with 1859 Painting by filling out our online form.
Why Choose 1859 Painting?
FREE estimates on all services
Licensed, bonded and insured
Multi-generational family business
Who We Serve?
Our Service Area Consists of:
97005
97045
97007
97015
97078
97008
97030
FAQs About Siding Installation Services
How long does the siding installation take?
The duration of a siding installation project can vary depending on the size and complexity of your property, as well as the type of siding being installed. A small, single-story home can typically be completed in a few days, while a larger, multi-story home may take several weeks.
What type of siding is best for my property?
Several types of siding are available, including vinyl, fibre cement, wood, stone, and brick veneer. The best type of siding for your property will depend on factors such as your budget, the architectural style of your home, and the climate in your area.
How can I maintain my new siding?
The maintenance required for your new siding will depend on the type used. However, it's important to keep your siding clean by regularly washing it with mild detergent and water. Avoid using abrasive materials or high-pressure washers, which can damage the siding. It's also important to keep an eye out for any signs of damage or wear, such as cracking, warping, or leaks, and address them promptly.
Can I paint my new siding?
The ability to paint siding will depend on the siding you have installed. Vinyl and aluminium siding cannot be painted. However, wood, fibre cement, and other types of siding can be painted if desired. It's always best to check with the manufacturer for guidelines on painting their specific product.
READY TO FIND OUT MORE?
Drop us a line today for a free quote!